Being a young professional the path to landing your dream job might not be "traditional".  I want to talk about a few different options that young professionals should take if you're having a problem with landing job interviews or finding full-time positions in your area. A little background about me, I was actually contacted about my current position through a temp agency. I had my resume posted on a job board, the company reviewed it, and decided to give me a call and see if I was interested in an HR Assistant position in the area. After calming myself down from reenacting the famous Tom Cruise and Oprah couch moment, I told them, yes, and we scheduled my first interview.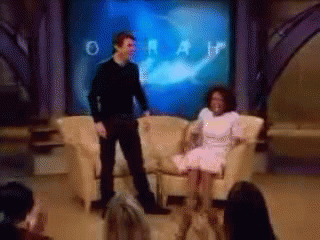 Fast forward to a few interviews later, I landed the job, and my company placed me in a full-time position immediately. Although I didn't spend much time with that temp agency, I am forever grateful for them.
Seasonal work, temp agency, internships, and volunteering are jobs that must be done with integrity and purpose. Companies might not be able to pay you full wages or give you 40 hours on their schedule every week, but when you're entering the field, getting experience will help you lead the way. Here are 3 steps to landing what I like to call the "Hustle Job".
Get your information out there – Your resume follows you everywhere, it's how companies identify who you are and the skills you possess without even meeting you in person. Check out my Resume Review Service and get your resume checked over by an HR professional and then post it on different job boards, LinkedIn, provide small updates to Twitter. Even in these times, you don't have to be active on all social media platforms, but it does help. We can't ignore the advantages social media can have on your career search. Getting your information out there also includes networking and connecting with other professionals or people looking for a position. It's time we change the outlook of networking, for all professions. I think one of my next blog posts will tackle this topic in more detail. But, what you need to know right now is, following people around at an HR event isn't networking.
Connect – Before the temp agency contacted me, I had never thought about checking their job postings to see if they had anything in the HR or business world. Don't make that mistake, connect with temp agencies in your area, find out if companies are in need of volunteer work, ask your friends or professors if they know anyone looking for someone to do the company filing or answer phones for the day. Believe me, I understand that these things might not pay the bills, but if I've learned anything in HR is that experience will give you an advantage at least 95% of the time, in my opinion.
Don't give up – Yes, it's easier said than done when you've been looking for a position. Finding a job, even a part-time job, is a job. There will be days where you're tired, you feel like you'll never get any experience, you'll think you ate ramen noodles for one month straight to save up for that brand new interview suit and nothing has panned out. HR is not for the weak, especially not young professionals. We have a lot of HR pros who have been in their position for a long time and plan on staying in that position until retirement, but HR is also advancing to many different areas that will open more doors.
Landing your first job might mean thinking outside the box. While you should never stop applying to those full-time positions you really desire, look into other avenues that can also provide you with advantages. There apps to help you in your job search, automatic email updates, recruiters who really know what they are doing. It is important that you try to get your resume (and maybe cover letters depending on the company) out into as many hands as possible. Your skill set might not fit for one company, but that doesn't mean a recruiter doesn't know of another position. Never think of a hustle as a position that won't get you anywhere or teach you anything, most of the time, those are the ones that give you the biggest opportunity.
Until Next Time …