I truly believe that God places people in our life for a reason. A few years ago, I became Twitter Friends with Minda Harts. I was then blessed to get a chance to be a guest on her Podcast #SecureTheSeat. In May we finally got the chance to meet in person over dinner with a few more of our favs.
#BlackGirlMagic
Through our growing friendship, she's helped me learn more about myself, more about the Black and Brown women who came before us, more about my mission as an HR Pro, and honestly, I believe she's helped me become a better person.
If you follow me on social, you know I've been sharing her new book that is in stores TODAY! My goal for today is to help the woman who has encouraged me to become a better woman, become a Best Selling Author.
The Memo: What Women of Color Need to Know to Secure A Seat At the Table
I was blessed to receive the book a little early. The Memo was everything I knew it would be, plus so much more. It made me go hot with anger and laugh with joy. It helped me put a name to the experiences I've had in and outside of the workplace. It acknowledged the fears I have as a Black Woman trying to climb the corporate ladder on my terms. The Memo placed truth in the face of other women and men who try to ignore the Black Girl in the back of the room.
When I started in HR, I didn't think there were many Black and Brown HR professionals. Often, we fade in the background at the conferences and luncheons. Sure, when the topic of diversity comes up for the year, a few of you look at us and say, "I don't discriminate in my hiring process, I'm an ally." Whatever that's supposed to mean. But, we aren't called on to voice our opinions and experiences in the workplace.
Minda has changed the game.
Before you leave a review simply based off of the title of this book because it puts you in your feelings, I want you to:
1. Check yourself 2. Order the book or go into your local bookstore and pick it up 3. Read it cover to cover.
To be an ally you must first acknowledge the truth about what is wrong and if you can't do that, you can't stand for my freedom.
The Memo is not just a book for Black and Brown Women. It is a book for everyone. We are not only able to discuss our experiences with each other, but we are forcing you to pay attention to the hardships placed on us everyday.
I want us to have a conversation about The Memo. I want you to attend The Memo book tour to hear directly from Minda what this book means. I want you to download the songs she mentions and dance freely to them. I want you to go on Twitter, LinkedIn, Facebook, Instagram, and any other social media site you use to share this book with the world. We don't need to just read the book, we need to discuss The Memo in complete honesty.
When you discuss it online make sure you use #TheMemo.
To find the book, head over to Minda's website www.MindaHarts.com/book to find out where you can purchase the book.
Go to Amazon and leave a review. Although I've read the book, I can't wait to get a hard copy and go through it again. Yes, it's that good!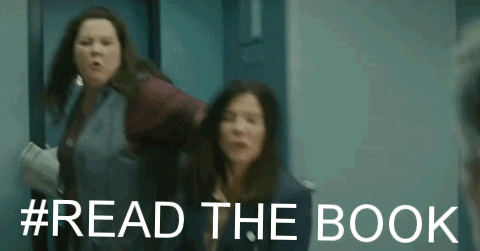 I don't want to give anything in the book away, because I want you to get a full understanding of the situation before people pick and pull pieces out to critique. So go do yourself a favor and purchase this book. If you want to be a better person, if you want to get a glimpse into the black coworker you're avoiding eye contact with after stealing their idea and passing it off as your own. If you ARE that Black and Brown coworker who needs motivation to keep pushing when you don't know where to turn. READ THIS BOOK.
The Memo: What Women of Color Need to Know to Secure A Seat At the Table
In Stores NOW!