Solange gave us an entire song and folks still won't listen – Don't Touch My Hair
Back when India Arie wasn't periodically problematic, she made the Black Woman hair anthem w/ Akon – I Am Not My Hair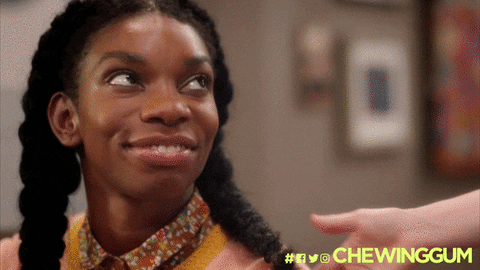 Hair is very sacred in the black community. Some of us have taken years to love the craziness attached to our scalps. We've been told what is "approved" in the workplace and in society. Yet, the same things that are not appropriate for us, is seen as "fashionable" when others decide to try it.
It's another hit on Cultural Appreciation (which is what #BlackBlogsMatter spoke on a few days ago, #BlackBlogsMatter [Run Us Our Respect] Day 5).
Hair has always been an expression of the black community, it is not just a design or style. It has meaning and definition. It can be nappy, it can be straight, it can be a 4c, 3b, or an 2a — if you don't know what these things mean, it is another reason you should not judge the hair of a black person. We can wake up, wash it and go, use a flatiron to lift it a bit or be bone straight from a relaxer yesterday that we, of course, wrapped up time we got home from the salon. We can put on a wig one day and go natural the very next.
And no, we don't all have a natural fro.
It's always amazing when I've walked into work with a brand new style and someone has asked, "Wow, how did it grow so long overnight" or "Why did you cut your hair that short?" **Inserts the side eye of every black woman, ever**
Suspending a young child who came to school to learn because she decided to rock an afro has to be one of the biggest B.S. factors for the fact that teachers and administrators can also be racist … or better yet, jealous.
Just because our hair is meaningful to us, does not mean it defines who we are as a person. In that same breath, understand that like many things, the black community has made the hair department exactly what it is today. We have been and always will be one of the most beautiful creations put on this earth …. calm down, I didn't say the only.
I literally googled, Black Hair for images to show and got this – Google – how many people do you see that looks like me? This is why you should never worry about your privilege, black people aren't even good enough for the first two lines of a google search about black hair. The issue isn't that I can scroll down to see a few hits or misses, the issue is that I have to google Black Women Hair or Black Men Hair to get someone who looks like me.
Think about this in the school and workplace, is the hairstyle that Black person is wearing distracting because you can't keep your hands to yourself and mind your own business and not because it's different? Everyone should change and learn daily, right? Black people just happen to do it with our hair, a lot. So respect us and respect our hair.
#BlackBlogsMatter Challenge – I Am Not My Hair