You can't pour from an empty cup …
You clicked the link don't run away now.
Emotions at work can be a hard pill to swallow for some HR individuals, managers, and company executives. It's one of those topics that we shy away from or outright ignore and expect people to discuss off of company property and time. Well get over it, it's not going to happen, and as HR Pros, we shouldn't want it to happen.
"If your emotional abilities aren't in hand, if you don't have self-awareness, if you are not able to manage your distressing emotions, if you can't have empathy and have effective relationships, then no matter how smart you are, you are not going to get very far."
-Daniel Goleman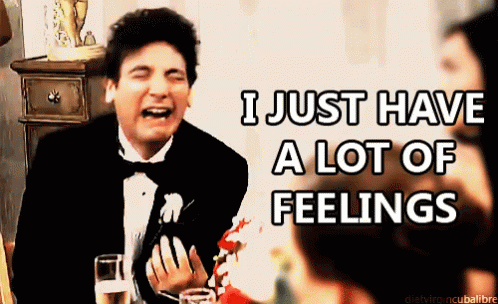 ---
---
---
Emotions are difficult and I will be one to admit, I'm not the best when dealing with others emotions, I'm learning. It's been a subject on Twitter for a few weeks now regarding #HR self awareness on how to deal with our own emotions, while handling others.
When do #HR Pros get the opportunity to say, "What about me"? Think about the fact that we truly never stop what we are doing. I haven't met too many HR pros that will tell their employees to just deal with whatever is going on. While attending #SHRM17, you could find many #HR pros on their phone, computer, checking email, trying to fix a situation, or checking in on the company. We were still at work while also being in attendance and learning. .
I saw a lot of #HR pros going back to work on the Thursday after the conference, and I have to applaud you'll. I love my job, this is truly the happiest I've ever been with a company, but … No. I had to take the time to rest, I understand everyone isn't able to, but we cannot allow the job to control our life or our emotions. This will make us a lot crazier than what the world believes #HR is already.
For me, there is nothing better than being able to get in my bed and read a good book. Whenever I feel like too much is going on, I run to my bed, it's basically my safe haven. However, I am learning that running to other #HR pros, when I have an #HR problem is very helpful, because I can get advice instead of sitting in my head for hours.
I want #HR Pros to find their group of people who they can just vent to in a moment, but not just to vent, to also check up on and make sure everyone is ok and have non #HR conversations. Tamara Rasberry, Kristina Minyard, Carlos Escobar, Steve Browne, Janelle Rodriguez and countless other HR/Cool Lawyer Pros have been tweeting and/or writing about keeping in contact with the real life connections made at #SHRM17, and to still reach out to those you still want to meet. I want you to find something YOU enjoy, besides work, and make it goal to start doing that activity at least once a month, once a week if you can and it's not too crazy. Even the strongest introvert understands the importance of people.
Always be the safe haven for your employees, but find a safe haven for yourself.
Until Next Time …
It's #FF remember to follow the #HR Pros you want to reach out to, it's important that we take the time to uplift each other.