True Fact: I used to (and still kind of do) hate networking. It's hard! Walking up to a stranger and trying to make small talk to find out about them and how you both could potentially help each other, has never been my strongest trait. Thankfully, I do have great friends who help me connect with others to expand my network. One of my favorite past employees and someone I've talked about and had as a guest writer on this blog plenty of times, Alfred Russell, has come back to join me with a few tips.
Alfred and I met some years ago while we were both working at CEC, our most favorite place in the world. Yes, that is sarcasm. Recently, Alfred graduated from Troy University landed his first official HR position as HR Administration and I couldn't be more proud of the dedication he has put into getting his career off the ground. He talks about how he landed his job and we both give tips on how Networking can land you that HR job.
Let's talk Networking!
---
Alfred: Networking is very important in the world of HR, I am a living witness. SHRM networking to be exact. ALSHRM Student Leadership & HR Games Conference in Auburn, Alabama was the best SHRM conference for me because that is where I made the networking connection.  As I sat and listened to the many great speakers and them giving really good sound advice to us (students) about HR, SHRM, and networking. I landed my first real grown up HR role from a SHRM connection and I am so grateful for it. After a few weeks of going back an forth with interviews and such, I landed my first HR Job! 
Here is how it happened (summary version): It was a sunny day in the great city of Troy, Alabama and I was getting ready to go get something to eat and I get a text from D (SHRM Connection). His text message read "What's up bro, are you still looking for employment because I have a company who wants to offer me a job but I have already accepted one, would you like for me to give them your information". Of course, I said yes and the rest is still being written. I have been in my HR role for three weeks now and I enjoy it more and more every day.
I encourage you today; students especially, to get out and NETWORK. It can turn your whole life around. The Bible tells us that we are born for someone else, so be that connection, that blessing, and that friend to someone else today.
---
Being a college student, depending on your school, it's not always easy to receive help on networking. When I was completing my undergrad degree, I had no idea about the organizations like HRCI/NAAAHR/SHRM, we didn't discuss any organization. There were no networking events happening with students or the professors. This is why I started this blog, because I don't think enough HRNewbies know how to network. So Alfred and I teamed up to try and provide a few tips.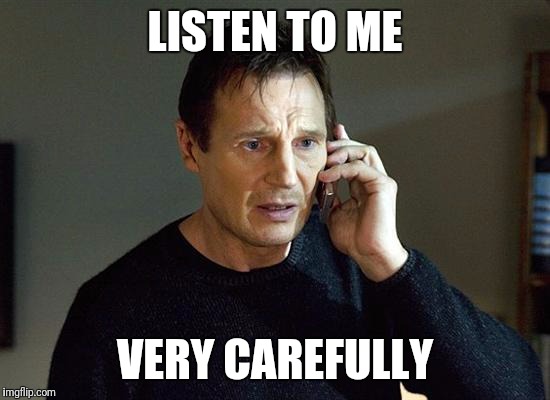 Do it yourself – Don't rely on others to give you information about what is going on. Research! Recruiters are great at helping you land the job, but recruiters can also cost a lot of money. Networking can help you use the resources you have available to you during your job search. Like Alfred, connecting at a conference, or via social media, you have to put in the work to find the job. It's not going to be easy for everyone. Sometimes you have to go on multiple interviews before landing the job. But, because you do the work yourself, the outcome of getting that job, means so much more to you.
Create a network – Meaning, don't just reach out to people when you need them. You have to put in the effort when networking. Reaching out to people only when you need them doesn't create a worthwhile relationship and someone might turn you down because you're only reaching out for your benefit. Creating a network isn't just about being able to reach out to someone when you're in the job search, but also someone who you can uplift and help. Someone who can provide a venting ear.
Attend what you can – Personal development is so important to creating a strong HR knowledge base. Search out for local HR events happening in your community. Check out any additional help your college may provide to get you to conferences locally. If you have a family member that lives in another state you're interested in moving to, ask to visit during a week a local HR chapter is having an event and attend. Attend via social media by following hashtags, if you can't actually attend the event.
These are just 3 small tips to networking. Alfred and I are going to keep bringing information on networking as an HRNewbie. You have to learn who is in your corner for a reason, a season, and a lifetime. It is a journey to find the people who you need to connect with, who you need to provide your time and energy to, or who you need to leave exactly where you met them.
You're going to have to open your mouth and communicate the things you need help with. You're also going to need to learn to listen a lot better and realize how you can possibly help the next person. HR doesn't stop at your first position, continue networking and pushing to become a better you in every way possible.
These may seem like very easy and simple tips, but you might be surprised at how many HRNewbies have reached out and don't understand the importance of networking or where to start. We need to have this conversation repeatedly and often so that we can help HRNewbies at every step.
Until Next Time …