SHRMLead just finished, it was a wonderful 2 days in Boston meeting great HR Professionals and Speakers. The weather was chilly, the food was delicious, and the conversations flowed. I'm thankful to receive the chance to attend SHRMLead, along with Carlos and Claire, as part of the SHRMLead Bloggers Trio!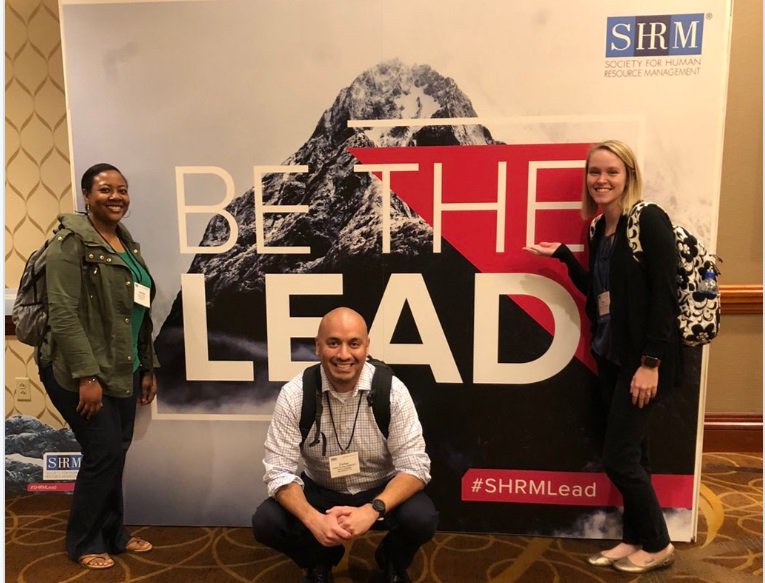 I decided on my sessions before attending the conference, this one wasn't nearly as big as SHRM18, but I still wanted to be prepared and decide which sessions would be best for me and my development.
Letty Kluttz (@SHRMLetty) opened SHRMLead with the message that it is important to Be The Lead in your career and take all steps to focus on your own development. I've said it before and still believe it is so true, we have many resources available to us and need to take advantage of them. From mentors, to reading, webinars, and basic conversations with other HR people, if you want to help your career and help your organization and employees, you need to take responsibility for continued knowledge.
Claire Shipman was our first General Session Speaker and her talk was all about Confidence. More women are speaking up and being vocal about our careers. It wasn't a woman's only speech, because the men in the room also need to have confidence, just the right kind. I also think it was important for the men in HR to hear how they can help their coworkers, employees, and bosses or just a woman in general when it comes to career goals. One thing that Claire said, that hit me really hard, was the question of women believing something good happening to us being pure luck and not the fact that we really earned it. Although I know that some women do have these issues with confidence, when you really sit down and explore the situation, it is horrible that this is how we think.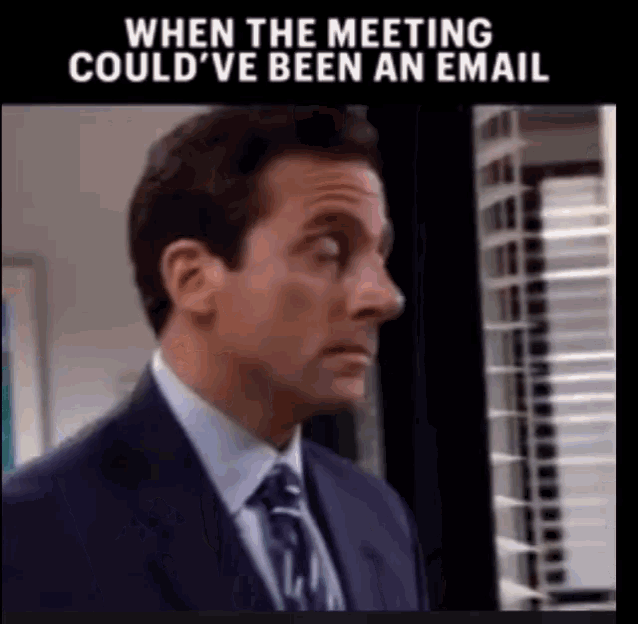 My first session was 'Hit Your Bullseye: Communication Techniques to Collaborate, Execute and Succeed' with G. Riley Mills of Pinnacle Performance Company. He provided a lot of insight on presentations in the workplace and how to make sure you always get your point across. Providing tips like only having 6 bullet points per slide. Another one that I felt was great for me was dealing with major publications from corporate coming down. They can be boring and hard to read for some of your employees. Spotlighting the most important keys points helps them understand it better and you still get the information that needs to be shared and discussed out to the employees. The rest you can provide to them via email or have a booklet and allow the employees to come to you with any questions.
Being able to meet Dr. Karlyn Borysenko this go around was on my to-do list because I missed her at SHRM18. She has a brand new book, so make to check it out. She was one of the more lively sessions attended during SHRMLead and I loved it. One of the big takeaways from her session was that "Buy-in is not just for your boss, it is for the entire company" read it a few times because I don't think this is discussed enough. I think we focus on our boss or leadership and not the entire change in the company.
One of my favorite sessions was 'Facilitating for Results: Demonstrating Leadership While Driving Impact for Your Audience' with Angelina Darrisaw Cheeks. I found this session particularly helpful because a lot of ideas she provided, I feel, will help me in my upcoming training sessions with management. Training is probably my most favorite HR area, I love being able to help employees understand a new concept. Knowing my role as the facilitator and the feeling when the team member leaves the training with the exact outcome in which we were hoping makes it a great day. 
It was great to be able to meet up with some old HR Friends and meet new ones as well. My sister Stephanie, the one that likes HR and is also an HR Pro, and I were able to meet up and spend some time together. Spending time with Dave Ryan and his wife, Sheila (the real star of the show, sorry Dave!!). The #HR guy from Boston  Mike Spinale :). Also, our Ohio HR Friend Michelle Foster just happened to be in Boston at the exact same time and was able to meet up with us! And, of course, I can't forget the time spent with the amazing Mary Kaylor, which is always a great time!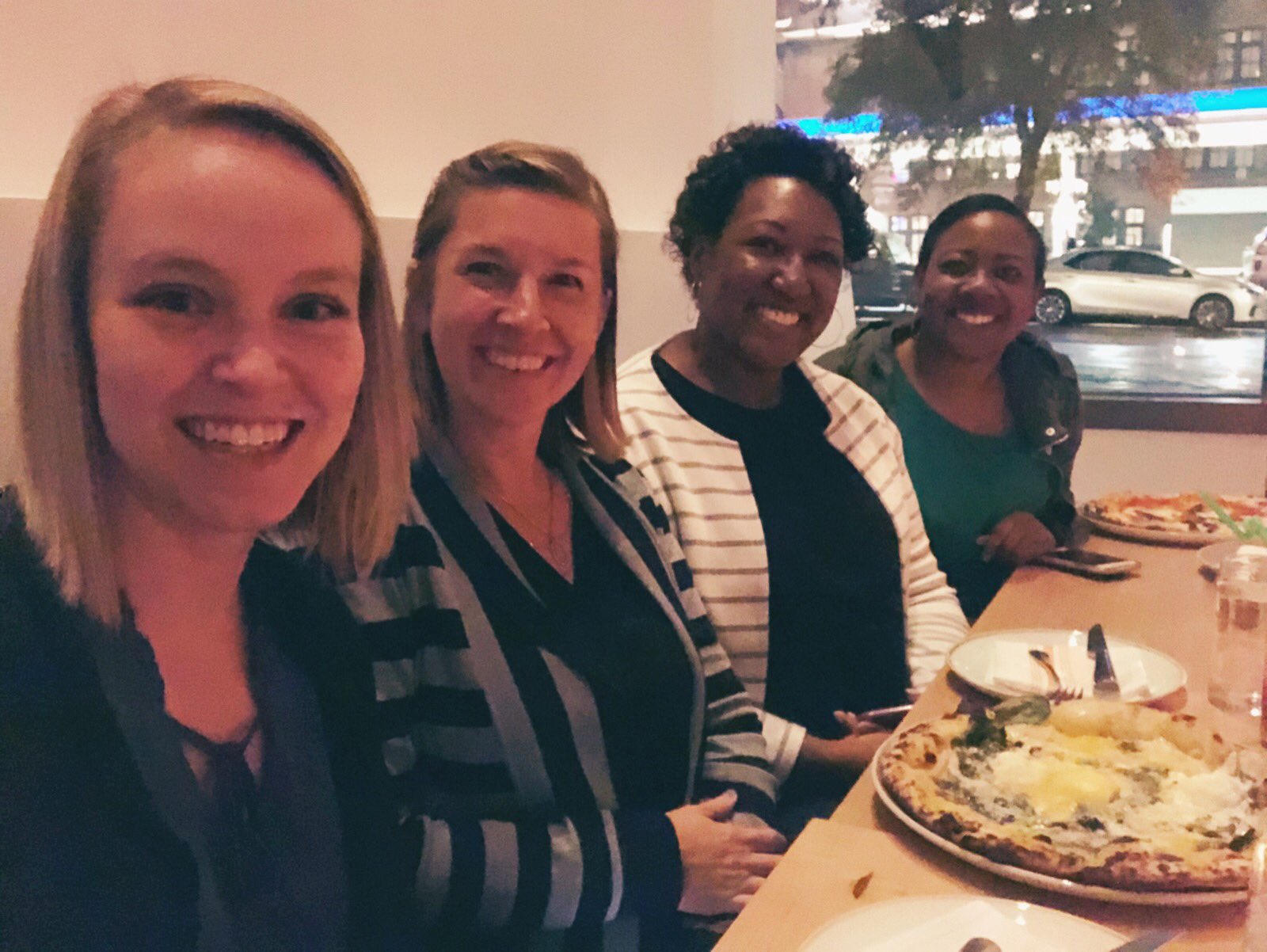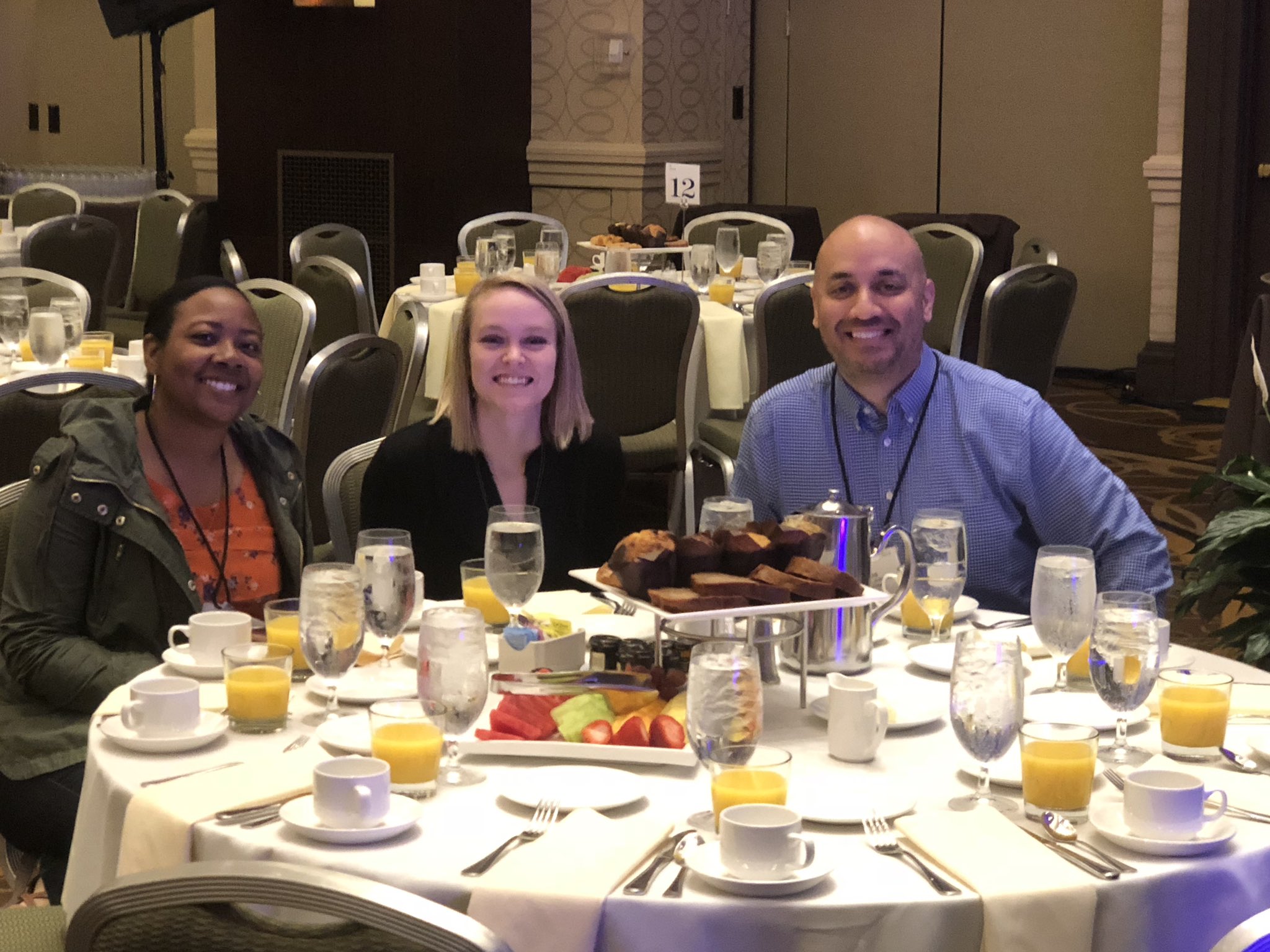 You can check out all of my SHRMLead Tweets to get even more information on the speakers, sessions, and my time in Boston.
I think SHRMLead was great for new professionals who might not have much of a manager/presenting background. If you are going to be the person delivering the information, it is important you understand the various ways to get it done and the best way your company understands.  Connect with the speakers and reach out to any of the SHRMLead Bloggers, we are always happy to help!
Until Next Time …