We all know SHRM and the great resources they offer, at least I hope you do if you're in the HR field. But how about those local chapters that are close to your home or work affiliated with SHRM?
My local SHRM chapter is NASHRM, the Northern Alabama Society of Human Resources and this year we have an awesome Chapter President, Kristina Minyard aka HRecruit. I found out about NASHRM once I actually broke into my HR career and now I'm volunteering to help grow our Membership. Whenever I'm approached by someone in HR and they ask me for advice on how to break into the HR field, my #1 answer is always, join SHRM and your local SHRM Chapter.
Ok if you're not a member of your local chapter, go and join right now, and then come back and finish the article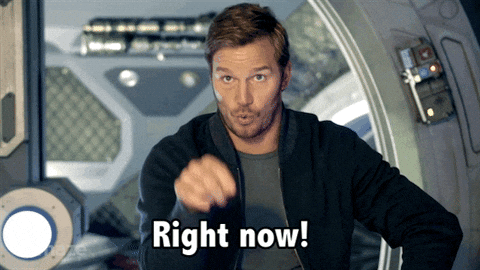 Ok great, welcome back …
Yesterday was our monthly meeting and I was able to attend. Normally when I go to the chapter meetings, I'm one of the first people to run out and leave. This time, I had so many great conversations with people, I was actually one of the last members left at the end. I'm always intrigued to find out that HR Pros are not participating in local chapters. I'm sure all chapters are not the same and even I don't participate ever month if the meeting won't be beneficial to my field or career, but what's stopping you?
NASHRM just wrapped up the Mentee/Mentor program and hearing from the group that finished, it sounds exactly like the type of information Young Professionals need to hear. They were able to experience different parts of HR, network with people they could relate to, and meet people who can help them when they have questions. We are about to start the second semester this year and also starting the SHRM Certification Program. All things that the local chapters should be about, getting 1-on-1 help, training, and conversations from other HR pros that are in the same space and dealing with the same dynamic of people in their area.
Maybe it's because I'm volunteering or maybe it's because I have a great chapter president that is so young, yet so knowledgeable about our field that I can relate to, I know joining NASHRM has been one of the best HR decisions for me personally. If your local SHRM chapter isn't currently doing things that can help you in your career, are you willing to discuss this with them? Are you taking advantage of the opportunities available? The job postings, the networking events, just the ability to meet up with someone who maybe going through the same issues your office is having and also being able to support the local businesses in your community.
I'm going to tweet out a poll on my Twitter account – @HR_Jazzy – and on my Facebook account – HRJazzy – check it out and comment your reasons or you can comment below.
HR, why don't you participate in your local SHRM chapter?
Time
Subjects Don't Partain to My Area of HR
Networking Issues
The Pro's In Your Chapter (Let's be honest, we may be the reason)
I do participate
Other (Please Comment)
Thank you in advance for giving your reasons, I hope this article helped you research your local chapters and hopefully join to make it better.
Until Next Time …
Part 4 Dear Applicant Coming Friday!