Young Professionals are making some great changes in this world, hey I don't care if you're upset that we are killing the housing market. Our efforts to make a better workplace comes with teaching our bosses new ways to do things and learning why some of the old ways still work best. In this new series, we will discuss a few ways to lead your boss and the company through a change.
The first change I want to talk about is leading your boss through the change of teaching an HRNewbie. An HRNewbie can be any of us, no matter what age, if you haven't worked for that company in HR, haven't worked in HR at all, or anyone who is new to their career.
Your boss has, hopefully, had the training and leadership experience to know how to train someone else.  But, there is a difference when they are training someone who could possibly be taking their job in a matter of years. Think about it this way, in HR we are very secretive, we keep a lot of things to ourselves, to train someone else and let those secrets be known, it can be difficult.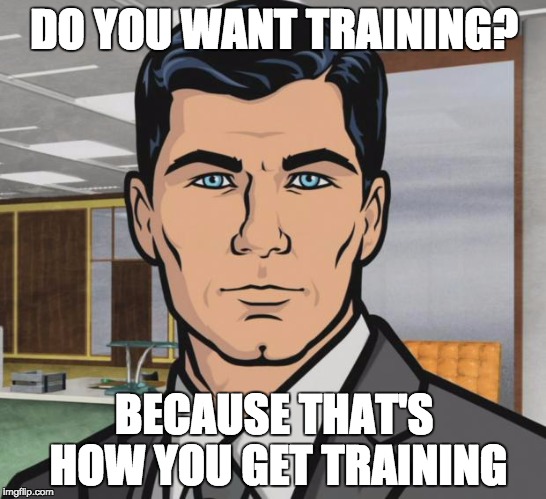 My boss has been in HR for years and with the same company. I, being the newbie who wanted to prove herself, was ready to take over everything and take charge. She knew I was ready to get the work done, but I didn't realize how much I could screw up. My boss helps me learn things with questions, she forces me to make final decisions, even when I don't believe in myself to come with the best option. As long as it's nothing too serious, like federal documents, she lets me crash and burn if needed, but teaches me along the way.
We've worked hard to build our trust and work relationship, that is a necessity. A lot of this had to happen on my part because I had to show her what I was about when it came to my willingness to learn and my ability to actually do the work.
Here are 3 tips on what you can do to help your boss train you:
Build Trust – this is new territory for everyone involved, your boss has a lot of information to share, and you have a lot to learn. Don't let your ego get in the way. Have open and honest conversations if you feel like something can be changed.
Go to them with a solution, not just the change – what I mean by this is, have the entire game plan laid out. Get all of your ducks in a row so that if a question arises, you'll have the answer. You don't always need to go with a full change, start by adding something small, don't always look at changing the big picture.
Don't doubt yourself – just because you're the newbie doesn't mean you don't have great ideas to offer. Growing your confidence in a new work environment can take time for some, but I've learned, it's best to go with your gut. 9 times out of 10, you know the correct answer, you're just changing your mind because you're scared to say it out loud, well that's the case for me.
Helping your boss train you to be one of the next best HR Professionals isn't always about recognition, it's the hard nights and long hours that you're putting in to make sure the employees are happy, the customers are getting everything they deserve, and the company is meeting or exceeding the goals. Doing your part to help your career, starts with connecting with the best people, and your boss should be one of those people.
Next post: Leading Your Boss Through Updating Policy and Benefits
Until Next Time …