I've always said #HR is one of the most difficult fields to break into and one of my career goals is to hopefully make it easier on upcoming #HR leaders. Well 2 months ago when I joined the #HR world on Twitter, I realized that I just hadn't met the right people.
With #SHRM17 right around the corner here are a few #HR Pros (HR Celebrates in my head) that I've had the pleasure of tweeting with these last few months, and can't wait to hopefully meet in real life.
Steve Browne (@sbrownehr) – his positive attitude about #HR overall and his employees always makes his timeline a win/win. He also has a book coming out during #SHRM17 and I am ready!
Mary Faulkner (@mfaulkner43) – her #HR expertise and jokes keeps me laughing everyday, read her timeline and blog before getting upset and firing everyone.
Tamara Rasberry (@tmrasberry) – she keeps her timeline real! Plus she had some great looking cocktails at #WorkHuman and that's the type of #HR motivation we all need.
Brad Galin (@bradgalin) his mix of #HR & science keeps me intrigued
Jennifer McClure (@JenniferMcclure) – her travels makes me feel like I'm experiencing #HR from various places in the world everyday! *Bonus check out @Disrupt_HR and see if they are close to you, if not, check out the videos online at http://disrupthr.co/talks/
Danyette (foulksd) – us first timers stick together and her timeline keeps me motivated !
Janelle Rodriguez (@janeller1021) – another first timer, we bounce #SHRM17 reminders back & fourth with each other and share real excitement for #SHRM17.
Gemma Toth (@Gem4ever) – truly one of a kind, she encourages me to interact w/ other #HR pros & ask the real questions.
Sabrina Baker (@SabrinaLBaker) – her website is one I check everyday. I'm working for a small business, so a lot of issues she discusses hit home for me.
Sharlyn Lauby (@sharlyn_lauby) – she does it all! That's really the best way to describe Sharlyn to me, all of different resources she offers from her blog and podcast is seriously sent down from the #HR heavens!
Those are my Top 10 Must Meet #HR pros at #SHRM17. Now this list doesn't include the entire #SHRM17 Blog Squad and countless other #HR Pro's that I think really make a difference in our field.
If you're new to #HR or even just trying to revamp your #HR career, get on Twitter & hit that Follow Button to start learning from some of the best. Plus there are so many more great HR Pros that you'll be introduced to by them.
Human Resources isn't easy, there are a lot of different jobs and most importantly, people, who we take responsibility for in our lives as HR Pros. Knowing that you're not alone on this journey is important. We are making #HR better for every generation to come, and that starts with connecting with each other!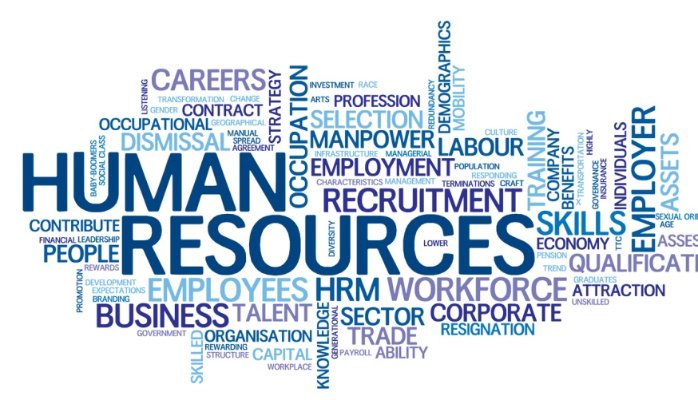 Sorry for any typos this go around, currently typing with one hand. #BloggingTip – don't cook and blog at the same time, pay attention! #BurntFingers
Until next time …