In a week HR professionals from all around the world will be coming together in New Orleans, LA – 4 days of everything Human Resources! The parties are being setup, the convention center is being prepped, vendors are checking off list, speakers are getting pumped, and attendees are making their schedule and asking last minute questions.
The excitement that everyone has will explode on Twitter, Linkedln, Facebook, The SHRM Conference Community, and every other spot of social media that's available this week, and I am ready!
As a first time attendee of a SHRM Annual Conference, there are a lot of questions I have, many concerns about the best things to wear, how I'm going to find the time to rest and make it to everything I want to experience on this journey. Yesterday, I asked my boss which sessions she thinks it would be best for me to try and attend, and when I got her list back, I sat down and went through her suggestions. I realized that through all of my excitement of meeting new HR Pros, checking out the vendors, going to the SHRM Bookstore, being in NOLA, and having a great time, I haven't sat down to figure out my game plan of implementing the lessons I will learn in those 4 days.
HRJazzy SHRM17 – Here is my updated Session Listings for #SHRM17, the original is on the blog post titled 'SHRM17' In the updated version ** means the sessions my boss would also like for me to attend and the highlighted titles are Mega Sessons
Attending #SHRM17 is a huge opportunity for me professionally, but also for my boss and I to gain better knowledge of how to make our small department of 2 better for the overall company. Since she is not able to attend this year, it is important that I'm able to have my Cher from 'Clueless' moment when speaking to the VP's and Franchisee of the company.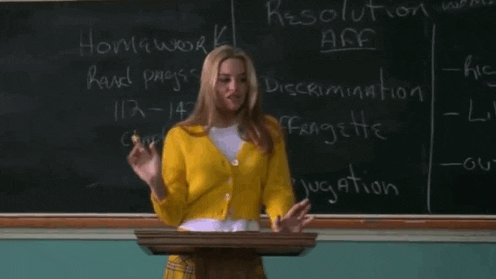 Thankfully the sessions my boss picked out are pretty much the same ones I had originally selected, but how am I going to communicate what I've learned once I return to work?
There have been many suggestions on how to successfully learn and share. For right now I've picked the option of giving brief, bullet point, highlights from each session, and expanding on them while in discussion. This way she has a her own record to keep of the highlights and can make her own notes once I explain each session. I'm also planning on updating my blog at the end of every day to break down my lessons.
After the first day of the conference, I will have a better understanding on if writing my notes, bringing my laptop to type my notes, or recording my notes will work best.
This post is pretty lengthy, because through all of the excitement of getting to #SHRM17 and the countdown that will be taking place this coming week, I think it is important that we sit down and figure this out. My tag line is "HR Millennial Just Trying to Get It Right", I'm not only trying to get it right for myself, but also my company. So, how are we, as HR professionals, going to not only listen to the sessions in that moment, but also take those lessons home, to make our companies better.
How will you share your new found knowledge from #SHRM17 with your company?
Until Next Time …