It's so hard to say goodbye … nope, I'm not going anywhere, but the Dear Applicant Mini Series has reached its last post. Maybe.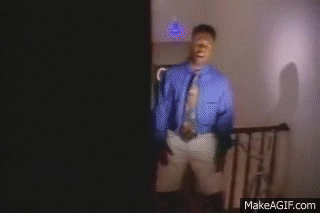 Now that I have the song in your head, let's get to the topic – You Got the Job! Now what?
It's been a journey from applying to the job, understanding that you will have a background ran, being ready to interview and ask questions, to realizing that calling back in 24 hours will get your feelings hurt.
In Dear Applicant 4 – Learn How to Take Rejection we talked about rejection from the job of your dreams. Now I want to talk about actually landing that job that you worked so hard to get and how to keep it.
Dear Applicant: You talked a big game, don't drop the ball here. Come in ready to learn and bring your ideas to the team.
You got the call you've been waiting on, the job called and asked if you were ready to sign that dotted line and I-9 documentation, if they ever figure out which form they want us to actually use. Anyway, you're excited, you announce it on Twitter and Facebook and do your happy dance with your family. The emotions are running high, you pick out that first day of work outfit, pack away those nerves, get a good nights sleep, and think about how those student loans you've been collecting will be getting paid now.
The first day of work comes with a lot, especially if you're joining the world of #HR. Even though we know how important paperwork is, it's more important to meet your team. In HR you want people to understand right out the gate, you won't be in your office, stuck behind the desk. Go out and meet your team, find out what it's like to work a day in their shoes. I think this is where a lot of executives go wrong when they are hired in their role. People automatically try to come in making changes and "fixing" problems they don't understand. As an HRNewbie, I remember my boss having a talk with me about the fact that my office door was always closed to when I first started. She said my office peers wanted to get to know me but didn't know if they could actually come in my office or not. This made them wonder what exactly was the problem, they just hired this new HR girl, she's never worked at the franchise, and her door is shut. The problem was, they kept the air running really cold, and I had a heater going trying to get warm. I keep my heater running 365 days, it can be 105 degrees outside and when you walk in my office, my heater will be running.
When you had the interview, you told the company what you were all about, and now you have to show proof. You've been in school, hopefully being an intern, creating your HRTribe on your social media accounts, attending local meetings, and webinars. Now you're really about to learn all of the crazy things that HR has to offer.
As HR Pros we are always juggling a lot of different things. On your first day, you never know the type of environment that you will be walking into. It's always important to get to know your co-workers, but also get to know your role as an official HR Pro. You're now the safe haven for your employees, you have to gain their trust, get involved in their employee engagement, and never forget that you still need continuous learning too.
Hopefully, your new employer will be able to help pay for you to attend #SHRM18! 
Being an HR Pro isn't always going to be easy, but this is the career you've chosen, and now the perfect job has chosen you!