As an #HRNewbie there are many new things I figure out day by day. I was recently having a conversation on the Twitter line about having my office door closed. Of course, when I have meetings or important phone calls, I will close my door, but any other time the door is open and my coworkers pop in and out. It's not so bad because our office is small, however, I still think I need to ask for an investment in Wendy Dailey switch that closes her office door.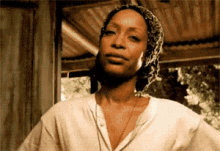 Thankfully I haven't had to call out of work due to any personals reasons … yet. As HR we are always on, running, trying to fix problems, help people become better, fill out forms, etc. So, can we as HR professionals really get away from the job?
In a previous blog post, I talked about the fact that even at the SHRM17 conference HR Pros were working, and they went back to work exactly after it ended. HR pros are always at work, but what should we do when a day away is needed?
Try to give notice when you're going to be off. Although this isn't always possible, giving your team notice can calm down the panic phone calls or emails waiting on you when you return.
If you do need to call out of work (and you have a boss like I do) make sure you get in direct contact with your boss. Follow the rules you give to your employees, don't send a text unless they're not answering after 3 times. Don't leave a message with anyone else in the office.
Be very careful to pick and choose what you're actually calling out for. It's supposed to feel like 105 degrees in AL tomorrow, and I'm really looking into working remote, but it's not going to happen.
Keeping secrets is an HR trait if you don't have the ability to be confidential, you should really pick another career. In a small office, it's easy for information to float around, but some things are meant to be left in your office, locked up tightly. Employees may come to you wanting to find out what's going on because you're new, but you need to establish the relationship quickly, that you won't be divulging any of the company secrets out in the open. It's important that you're not only protecting the employees and company, but also you! Just because you're in HR doesn't mean you can't be let go in a heartbeat.
Your best friends at work are your HRTribe, SHRM, and Google. Especially for Department of Ones (DOOs) there isn't someone else you can turn to and being a newbie in HR, sometimes it feels exactly like that. I had a problem with asking someone for help because I felt like I should know the answers. I mean what did I spend 5 years in multiple classrooms for? This isn't true and you will need an HRTribe to turn to with questions, recommendations for services, venting, talking with people that can relate to what you're going through in HR. SHRM has different templates for resumes and such that you may need to make, but if you can't find it on their website, Google it! I've been able to understand a lot more about a subject because I Googled and read an article about the situation. Learn from me, don't waste 45 minutes trying to find an answer, hop on Twitter, reach out to the HR Pros, you'll get multiple responses and ideas quickly!
Here are a few basic tips for the #HR and Young Professional Newbies. I wasn't going to make this post because I thought so of these things were common knowledge, especially for people just graduating, but I actually had an email asking for quick tips. It's time to help each other become better. Talk about what we need as HR pros and create the best #HRTribe.
Until Next Time …
I'm going to introduce you to a few different pros and positions in the coming post. Are you ready to find out how many different areas of HR are possible?
Comment, Like, Share, and Follow the HRJazzy Blog or Email me at HRJazzy2017@gmail.com