If you haven't gone to the DisruptHR website by now to watch the talks or blessed to live in a city/state close to attend an event, what are you waiting on???
I discovered DisruptHR by way of Twitter and following Jennifer McClure., shoe & horse lover and CEO of DisruptHR, I stayed up watching multiple talks the first day, I sometimes have them playing on my computer while working. The Talks are encouraging, yet the Pros (from all different career paths, not just HR, give so much insight into how they view a certain topic, it makes me wonder about what I'm doing to make a difference. DisruptHRBrookings and DisruptHRDenver are the latest cities to hold events, that I'm aware of, and I can't wait for the talks to come out! I decided to do this post because of all the DisruptHR talk that has been going on the past few weeks and because I wanted to make sure the HRNewbies are finding different ways to learn about our HR World.
I haven't been able to attend an event yet, however, like millennials, DisruptHR has received a fair amount of backlash. There have been a few articles and presentations given about how "Disrupting HR" shouldn't be part of the HR approach. I'm curious to get a better understanding of why HR pros may feel this way. In todays time, I think it's apparent that HR is going through a change and we seem to hate it more than our employees.
Disrupting HR is about finding ways to become better, in our everyday roles, in technology, in understanding our employees, heck even in understanding ourselves.
Is disrupting HR a "bad" thing because we don't want to accept the changes that are coming with that disruption? Are we only thinking of disrupting HR in a negative light of causing a distraction from our everyday role? DisruptHR is a great tool and access to connect with HR Pros all around the world and we should be using these connections to make our field better. Everyone isn't going to get on the train and I get that, but don't stand on the train tracks, or get left behind and then make complaints.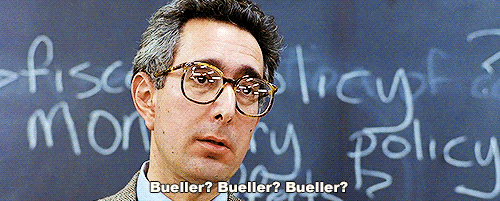 I love DisruptHR, because it's the change that I'm trying to create and be apart of for the HRNewbies. If we didn't adapt to change, Human Resources would still be called personnel and saying that the most important part of our day is getting paperwork turned in.
 I'm ready to Disrupt HR in every way possible, let's become more about our team, encouraging the field, helping students get a true understanding for what we do, and open more doors to make a positive impact. No longer are we just that office that hires and fires. Disruption can be and will be good, from a young professional view point, it's time to shake up the table everyone's been asking to sit at.
Some of my favorite DisruptHR Talks:
Those are just a few of my favorites, there are many more. These are quick 5 minutes talks that hit home in a variety of ways, they make me think about what I'm currently doing in HR and what I want my future career to look like in HR. Check out the Talks and I hope you can attend a session soon!
Check out @Disrupt_HR Twitter account and all of the cities!
Until Next Time …