If you haven't heard about DisruptHR – The Rebellious Future of HR, you're missing out! I wrote about DisruptHR last August, Creating A Boom in HR – DisruptHR Special, so its funny to me that the event is happening this month! I wasn't sure it would make it to Huntsville anytime soon! Check out the website and find endless 5 minute videos of HR Professionals, Business Professionals, and many more give us their opinions and ideas in 5 minutes. Also, follow them on twitter.
Huntsville, AL it is coming our way!!!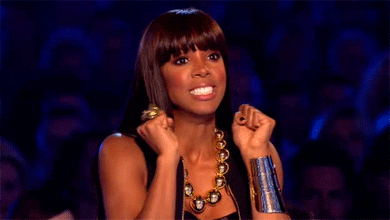 A major thanks going out to Kristina Minyard and Ben Eubanks for bringing #DisruptHR to Huntsville!
#DisruptHRHSV is the official hashtag to use when discussing the event on social media.
Purchase your tickets here! – Over half of the tickets have been sold and you don't want to miss this event!
I'm extremely excited to be speaking for the first time at DisruptHRHSV! I'm hoping everyone will have just enough drinks in them to understand what I'm saying, but not get too mad about me telling them to shut up for 5 minutes. Oh Well 🤷🏽‍♀️.
That's right HR, my DisruptHRHSV Presentation is titled "HR SHUT UP!" and I have multiple issues I want us to SHUT UP about.
Want to find out more about DisruptHRHSV? Check out the Facebook official DisruptHRHSV event page!
The speaker line up just went live last night!
Join Us – August 16th 5:30 – 8:30 p.m. in Huntsville, AL!
Until next time …