Injuries in the workplace can be easy as a small cut or as tough as an employee falling out. Depending on your organization, there are a number of possible work injuries. According to the Bureau of Labor Statistics, "In 2016, there were approximately 2.9 million nonfatal workplace injuries and illnesses reported by private industry employers" (www.bls.gov/news.release/pdf/osh.pdf).
Employees don't necessarily see their injuries the same way as a Manager or the HR team, which is why a few of them don't report the injury. They also might be doing something they shouldn't or using a piece of equipment they are not certified, think any time Michael Scott entered the Warehouse on The Office. We also must be honest and say, some employees do not report injuries because they know the company will probably run a drug screen and even if drugs weren't a factor in the injury, it still leads to an even bigger issue.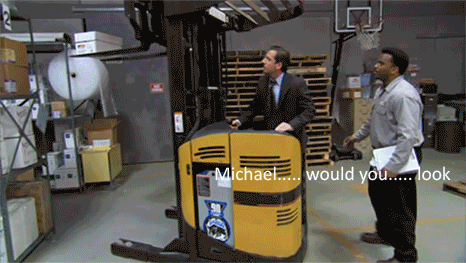 But, what are you to do when someone reports their injury to HR 2 weeks later? This happened to me, for the first time, earlier this year and I was unsure why this would happen. It was also one of the workers comp injuries my boss wanted me to handle on my own!
When you're new to HR, one of the first important steps I believe we should take is figuring out the laws and policies of your company. This is how we gain knowledge and grow in the company, even if you can't necessarily handle these things on your own. Showing the initiative to build the knowledge helps your organization trust you with these type of situations that might arise. I was worried about how the insurance company would take us reporting the injury, which was a serious one, weeks late.
It couldn't just stop with figuring out what the insurance company would need, I also had to figure out why our MANAGERS waited so long to report this to their GM and/or HR. Plus, we still needed the employee to go see one of our doctors to be cleared for work. Thankfully, it all worked out.
Here are 3 key points to handling a late workers comp claim:
1. Get all the answers – it was extremely important to make sure the managers understood why this is not acceptable. Giving the managers another breakdown of how they are to handle an injury and how everyone is to be notified, was a top priority to for me. Even though we have all of these things posted in the workplace, communicating directly with them is always a great choice. Also, speaking with the employee, we can't fault our managers completely, if the employee is not being honest about the entire situation.
2. Report – Report – Report – HR loves paperwork, I think it should be in our contracts, "Send all paperwork to HR, we LOVE it". I'm kidding, but yes, we do love documentation! Providing all of the information to the insurance companies, reporting it in our own systems, and also adding the information to the employee file in case something else came from it were all steps we take when dealing with any injuries.
3. Follow Up – This is for everyone, you want to follow up with your employee, if it was dealing with a customer, depending on how big or small the situation is, you want to follow up with them. Also following up with the managers. In some cases, depending on the injury it might mean bringing in a professional for your managers and other employees to talk with someone about the situation. If you're working with someone, follow up with your boss so they are also in the loop about what is happening with the injury case.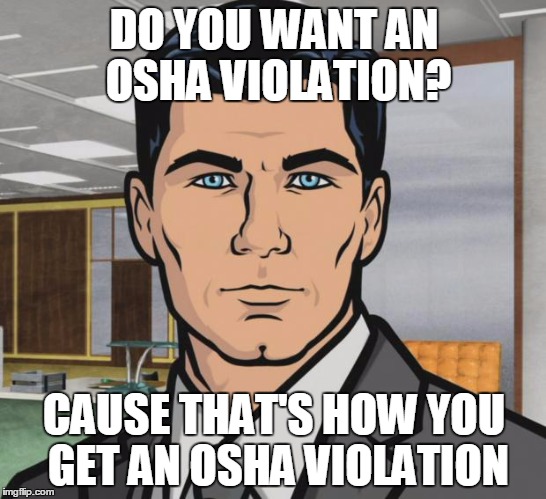 Communication is one of the biggest lessons from this workers comp injury. Your employees need to feel comfortable and know that you won't automatically fire them for a workplace injury. Your managers should understand how to ask more questions and it all leads to training and communication. Don't forget to make sure your organization has constant reminders. Don't wait until OSHA walks through the doors and it's too late. Be proactive in creating a safe workplace. Understand that injuries do happen, even to the best of us.
Until Next Time