HR is a big field, that's one of the things I love about my career, there is something new to learn literally every day. Trying to keep up with information can be difficult, every meeting can't be attended, things come up, financial stress can hold back some of the great ideas that people are trying to obtain. Sometimes you are forced to think outside of the box to get information that you're looking for and some of the resources presented below will hopefully help the HRNewbies and Professionals, trying to get a better understanding of this crazy Human Resource World!
Blogs – well let's start with the most obvious. Blogs are a great resource because you get information and examples. Pro's that have come before you and gone through certain issues are able to give you their solution to the problem. I love reading HR blogs because most people are a lot more honest in their space. There are certain things they are still hesitant to disclose, of course, however, I think you get the real emotion of what they were going through in that time. SHRM Blog, Workology, HR Underground, My Dailey Journey, John P Hudson, Resilient HR, Surviving Leadership, HR Pockets, tHRive Law & Consulting, are only a FEW of the blogs I follow, it's hard to keep up!
Webinars – Great webinars are one of the best resources I've run into during my HR career. Some can be boring so a little bit of trial and error will occur, but there are some great Pros that know exactly how to engage and provide information in a web based setting. The Law office of Ogletree Deakins is where I started my webinar journey, but I'm finding out that many HR Pros use webinars to get credit points for their certifications. Just searching HR Webinars will provide a list of resources and a lot of them are free, so if you're that college student looking to find out more information, you won't have to worry about dishing out extra cash right now.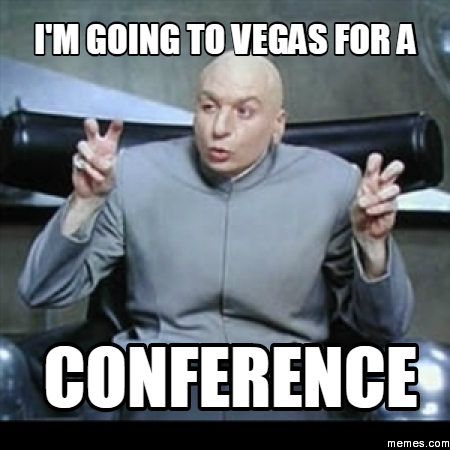 Conferences: I just talked about saving money and now we're on conferences, funny. Attending a conference can cost lots of money, from the price of the conference to the hotel, travel, food, it all adds up. However, registering early can help you save money. The earlier the better, WorkHuman2018 is a great conference that's offering a discounted rate until September 1st. It's important that you take the time to research for different conferences you may want to attend, and plan accordingly! Instead of looking into the big blow out conferences, try State conferences, from what I'm seeing, those cost a lot less but are still able to provide pros with need to know information and a great time.
Books: I still haven't gotten through all of the books purchased at SHRM17! I'm currently reading one and although it's very good, I'm finding it hard to sit down and read for long periods of time. Books are a great resource if you find the perfect one. 2 HR books that I definitely recommend are Steve Browne: HR on Purpose and Patrick Lencioni: The Ideal Team Player make sure you have a notebook close by, you'll want to take notes!
Resources are a major part of improving your skill and knowledge set, everything won't be learned in a classroom, and getting out to find the information you need is only part of the battle. It's not just about the connections that you make, although they are a huge part of succeeding, it's also about the drive to go out and find the information for yourself. Hopefully the list of resources help you advance your career. What are you using to help promote self growth in HR?
Until Next Time …