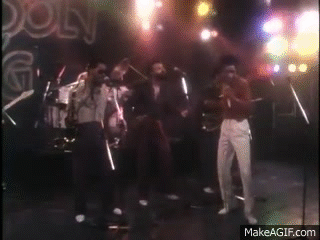 **Cues "Celebration" by Kool & The Gang to be stuck in your head and officially your Friday song, you're welcome :)**
Employees deserve to be celebrated! Not only for a job well done on a project, or for having one of the best customer service experiences, but also for personal strides as well. A little goes a long way with some employees, especially those that have never received such things at a previous place of employment. Maybe the newest employee in the company had a hard time grasping one of the training modules, maybe they just got married. Here are a few things you (and your company) can do to make your employees feel more like the company is a family that cares, and not just some place they clock in and clock out to get a paycheck.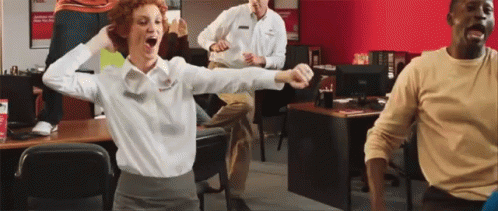 Celebrate the Birthdays! – In our office, once a month whenever someone has a birthday, usually before a leadership meeting, we have an hour celebration. We get the persons favorite type of cake, some lunch, and just sit around talking and celebrating. When big birthdays hit, we get the person a special gift and pass down the "birthday cane". For a small office, we don't need to do a lot, but that little time gives us all a break, we get to just be in the office, and hear old company or personal stories.
Celebrate the Family! – Did someone just become new parents, get married, become grandparents, get a new pet? Yes, I know, we have work that needs to be done, but taking 5 minutes out of the day just to say congratulations or look at a picture won't hurt you. Believe me, I use to think it would lol. Especially when a team member or manager in one of our store locations has an addition, we might send them a little logo onesie, just something to show them you notice.
Celebrate the Graduation! – Not only if someone graduated high school or college, what if you had a hard training course for certain managers and they passed the certification, a cookie cake doesn't cost too much. Giving them a certificate or a lapel pin to show that they've just passed.
Celebrate Retirement! – The employees that have stuck with you and your company when you weren't as popular as you might be now. The ones who got excited about training a new employee, showing them the ropes, moving up from being an hourly team member to a member of management. To me, these are the employees that made the company what it is today, and when they decide it's time to go on continuous road trips or stay at home and spend more time with the family, they deserve to be celebrated.
Sometimes a simple 'Thank You' is all someone needs to feel like they belong, and every once in a while, it's nice to go above and beyond for the team that we wouldn't have a job without. HR can be known as the "mean and unreasonable" office, we aren't trying to bribe our way back into the graces of employees and companies with cookies, cakes, and ice cream (although if you know me, I might be willing to start the process to forgive and forget for a piece of cake) however, take it one day at a time. Change the opinion of those that have feared the HR department. I've heard the stories about HR Pros finding creative ways to change the response to them because of a previous bad HR department. These are just everyday small thank yous your team will enjoy. Your response to them and their concerns is important. Allowing them to see you're human might help more than you know.
Now dance it out to "Celebrate" on this great Friday