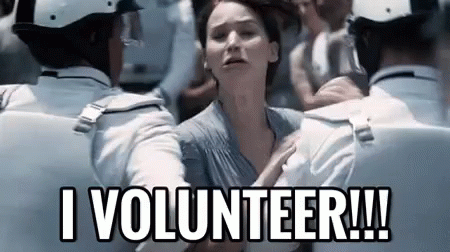 You'd think this is something I wouldn't need to write about, but unfortunately, I do. I've said it many times that SHRM18 will be big and the McCormick Place is even bigger! With that comes the need to have volunteers to help us find our way.
The SHRM17 Volunteers helped me so much while I was there, but especially the first day. After driving around trying to figure out where to park on New Orleans streets, I finally got inside of the SHRM17 conference venue and immediately started panicking even more. I was a bit early, my sister hadn't arrived yet, so I knew no one! I honestly almost turned around to go back to the hotel room when one of the volunteers spoke to me while I was standing off to the side and told me I'd need to keep walking to get to the main room with the registration stations. I didn't get her name, but she was right where I needed her to be at that moment. Maybe she saw the fear on my face, maybe she was just being nice, either way, she's the reason I continued walking that day.
Volunteers don't get paid to help us get from point A to point B, but they do it anyway. They also introduce the speakers, stay out in the hallways helping us find our session rooms. Here are a few things I'd like every SHRM18 Attendee, newbie or not, do while attending SHRM18.
Speak – our heads will be down looking at the map, a few of us will be tweeting away, trying to talk to other attendees, or even contacting your job still working. Take the time to speak to the volunteers as you pass them, a lot of them are HR Professionals just like you and even if they weren't, you still should have common courtesy.
Say Thank You – Just like our feet are hurting after walking all day, they've been doing the same thing. Say thank you to them when they help you, thank them for being a volunteer, if they weren't there, you'd have no one to direct you when you're not paying attention and get lost.
Have A Conversation – Again, they are not just some robots saying the same 3 things over and over, they are humans who have thoughts. If they were in the room with you, they have also listened to the session and might have an opinion on.
Be Nice – Point, blank, period. Be nice to everyone you meet, but especially to those who are volunteering their time to help you. They might not have all the answers and may have to get someone else. Don't expect to just hand them your bags if you want to take a picture without asking, do not leave your trash and expect them to clean it up, be the adults you say your employees are not.
Volunteering for any SHRM National Conference is just as tiring as a being an attendee of the SHRM National Conference. Remember that and everything will be great!
See you in Chicago …