In a week, a complete freaking week, SHRM18 will be starting. Around this time, I will probably be in the SHRM Young Professional Session streaming a little bit for the NotAtSHRM18 crew. I am ready.
So, I want you all to get prepared, especially the SHRM Annual First Timers. Listed below are the links to alllll the blogs I've written for SHRM18.
Don't forget to head over to the SHRM18 Blog we have about 64 (maybe more, I can't keep up!) SHRM18 Bloggers this year! Take the advice, read the articles, reach out to us!
Sidenote – I'm trying to figure out who on the Blog Squad will recreate this gif, lol!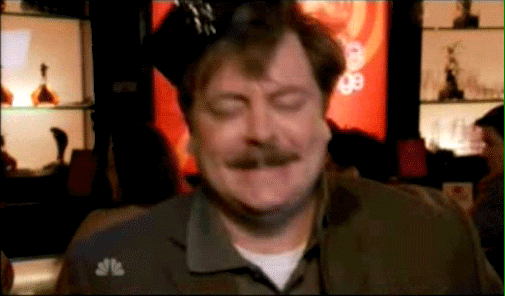 Starting Monday, I'll be tweeting out my schedule, while pretending to work – just kidding … kinda 🙂
HRJazzy Blog Links:
#SHRM18, While We're Partying … They're Working
#SHRM18 #SHRM18Steps Team HR High Steppers! – You can still join team HR High Steppers!! We're ready to take home the gold and I have a little 'Thank You' for my team!
#SHRM18 First Time Attendee – 10 Must Haves Inside the Conference
#SHRM18 – 5 Tips to Get Ready in the Next 50 Days!
#SHRM18 Vendor Special – Christina Danforth and The HR Jetpack Crew
#SHRM18 Q&A With Speaker Geoffrey Scheer – Respect In the Workplace
#SHRM18 First Time Attendee? Be Nice
#SHRM18 First Time Attendee? Sessions, Sessions Everywhere!
#SHRM18 First Time Attendee? Just A Few Tips – Series
#SHRM18 Speakers to Meet – Dr. Melanie Peacock
SHRM18 – Connecting Before the Conference!
This is the last week before SHRM18, if a question comes up Tweet me at @HRJazzy, write me on Facebook, send out a smoke signal, or simply get on Twitter and follow the #SHRM18 Hashtag and post your question.
#NotAtSHRM18 Crew Don't forget to get on Facebook and join the Not At SHRM Annual Group we have 2 polls up now, more to come this week, and an outline of a schedule to send out later this week!
The Blogs won't stop coming just because we're at the conference, so don't stop checking!
SHRM18 is happening !!!!!!!
I'll see you in Chicago!