Hey all!
It's time for a check-in, I haven't been blogging as much because I was finishing up my final course and preparing for a move! But, thankfully, that didn't stop you from checking out the HRJazzy Blog and a few projects I was able to get to. So, what has been going on??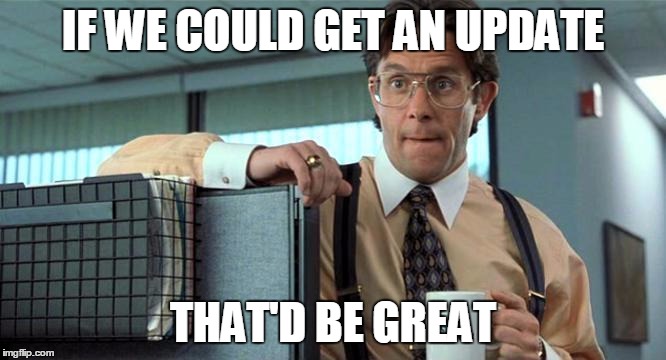 School!
I'm officially done with my last course, if you follow me on Twitter, I told ya'll about my final paper. While this decision started back in 2015 and created even more student debt for me, I'm very excited to be finished with school. I will now have my Master of Science in Human Resource Management Degree! Next up … tackling the SHRM Certification, hopefully by the end of the year.
Podcasting!
I've had the pleasure of being on 2 different podcasts recently and they've all been amazing experiences. Of course, I was nervous, and I hate the sound of my voice, but each host made me feel comfortable and we honestly just had great conversations!
#HRSocialHour Half Hour Podcast
Hosted By: Wendy Dailey and Jon Thurmond
Episode 4 – Jon & Wendy Talk to Jazmine Wilkes
I am so excited to meet Jon and Wendy at SHRM18! It was an honor to be on their new podcast! They started with a Twitter Chat every 4th Sunday of the month (Which means they have one happening tonight 3/25/18! Join the HRTribe and HRSocialHour Crew!) and it's grown into the #HRSocialHour Half Hour Podcast! The link to my episode is provided above, but make sure you go back and listen to them all and then give them a great review! We talked about our love for HR and Social Network, plus so much more!
Drive Thru HR #DTHR
Hosted By: Mike VanDervort
Meet the #SHRM18Bloggers – Jazmine Wilkes
SHRM18 is coming, I'm so pumped to be a SHRM18Blogger! I got the chance to talk with Mike about my HRJazzy Blog, my local HR Chapter, SHRM18, BlackBlogsMatter Challenge, and getting into HR. He is having as many of the SHRM18Bloggers on the Drive Thru HR Blog Talk Radio, be sure to check out each one. Even if you're not attending SHRM18 this year, these Bloggers have great pieces of advice for anyone in HR.
Writing!
I haven't been writing that much in March, but I do have a few pieces out and about that, I wanted to share with you all.
First up, the BlackBlogsMatter Challenge, which is still going on. Go back and check out some of my posts, with one of my favorites being the very first oneWe Are Here and We Matter! #BlackBlogsMatter Challenge #Week1. BlackBlogsMatter Challenge was started by Sarah Morgan last year and so many amazing articles and conversations have come from the challenge. It is also some apparel you can purchase, check out Sarah's Twitter, Blog, or the BlckBlgsMttr Twitter for more information.
It's also time to start gearing up for SHRM18! As an official SHRM18Blogger, I've written a few posts on my personal HRJazzy Blog and the SHRM Blog! I have also started the SHRM18 First Time Attendee Series on my blog and hoping to post a new blog every Monday centered around that series. So head over the SHRM Blog to also check out my SHRM18 Blogs and the entire SHRM18Blogger Team! If you're going to SHRM18 this is some MUST have information and we are talking about the speakers and vendors, too!
Workology is where I feature my New to HR series, the most recent being New to HR? Understanding Company Property. I love the site because there is soooo much great HR information you can find, plus there is a Workology Podcast you can listen to while on the go!
That's not all that I've been up to, but a few of the things I'd like everyone to check out. The last week of March is here and I'm so excited to be done with this month! Again, thanks for the continuous support to the HRJazzy Blog and everything I do!
Until Next Time …